Funding
Here you can find out more about funding opportunities to support musicians and music organisations.
Arts Access and Participation Fund
The Fund addresses inequalities of opportunity to access and participate in the arts.  The Foundation wants to support change in the way the arts are created, presented, accessed and experienced. It wants communities facing the greatest structural inequalities to have more power in decision making and more opportunity to engage in the arts as audiences and participants. The Foundation aims to create change within and across the system so that a wider range of artists and / or practitioners, as well as arts and cultural organisations, can undertake meaningful and high-quality work with different communities, groups and individuals.  
Visit website

Arts-Based Learning Fund (Paul Hamlyn Foundation)
This Fund supports work which enables pupils in formal education settings, particularly those experiencing systemic inequality or disadvantage, to thrive through engagement with high quality, arts-based learning. Arts-based learning means learning experiences which incorporate arts-based content, and/or use arts-based approaches to secure access to or enhance engagement with the curriculum. Formal education settings may include Early Years, Primary, Secondary, Alternative Provision and Further Education.
Visit website
Arts Council of Northern Ireland
The Arts Council of Northern Ireland is the lead funding and development agency for the Arts providing support to arts projects throughout the region, through its Treasury and The National Lottery funds.  Our funding enables artists and arts organisations to increase access to the arts across society and deliver great art that is within everyone's reach. Since The National Lottery's first draw took place on 19 November 1994, more than £42 billion has been raised for good causes in the areas of arts, sport, heritage and community. The National Lottery players contribute around £30 million to good causes every week.  The National Lottery has made more than 5,500 millionaires but its primary purpose is giving to good causes – over 565,000 individual grants have been awarded across the UK, that's the equivalent of 200 life-changing projects in every UK postcode district.
Visit website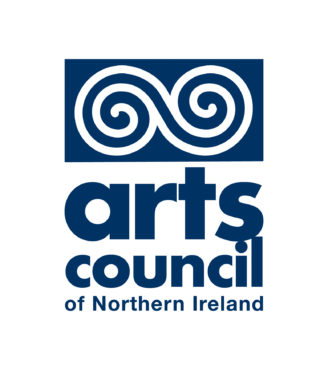 Dormant Accounts NI (National Lottery Community Fund)
Dormant Accounts Fund NI will support the voluntary, community and social enterprise (VCSE) sector in Northern Ireland to be more resilient and prepared for the future by funding activity that increases capacity and sustainability. Up to £100,000 is available for individual organisations.
Visit website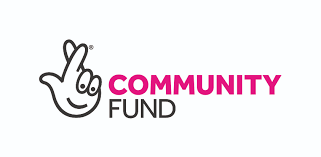 Grants for Good Fund (Matthew Good Foundation)
Grants for Good is the first fund from the Matthew Good Foundation that invites local charities, voluntary groups or social enterprises that have an average annual income of less than £50,000 to apply for funding. Applications must be on behalf of a local community group, charity, voluntary group or social enterprise that has a positive impact on communities, people or the environment and has an average income of less than £50,000 in the last 12 months.
Visit website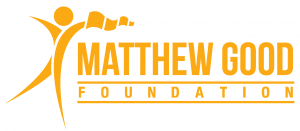 Help Musicians Creative Support
The charity Help Musicians believes that a musician's financial position shouldn't be a barrier to them developing and excelling in their career. To help them on their journey, Help Musicians provides support to ensure that musicians achieve their creative potential, including financial help to develop their skills, grow their portfolio and build a career. Much of their support is available 365 days a year, meaning musicians never have to meet a deadline and can apply when they're ready. So, if you need support to record and release music, hone your craft or navigate the business, they're there.
Visit website

Help To Grow
Take your business to the next level with the government's Help To Grow programme. The programme will help small and medium sized businesses across the UK learn new skills, reach new customers and boost profits. Applicants could get an Executive Development programme that could help you improve business performance and growth potential through Help to Grow: Management and free online advice and money off software that could help you save time and cut costs through Help to Grow: Digital.
Visit website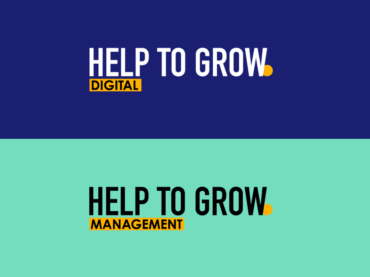 Ideas and Pioneers Fund (Paul Hamlyn Foundation)
The Fund provides grants of up to £15,000 to support people with a vision of a better society to explore their ideas for change. It is open to applications all year round and the process is simple – just a short form and a two-minute video. This is the Fund for you if you've got an innovative idea or new approach. It is open to individuals, groups of up to three people and organisations with up to five employees, particularly those who have not applied for funding before and are aged between 18 and 30.
Visit website

Magic Little Grants (Localgiving)
Localgiving's mission is to strengthen UK communities by safeguarding the sustainability of the local voluntary sector. Magic Little Grants are grants of £500 to small charities and community groups. This year, funding can go towards, improving mental wellbeing, enabling community participation in the arts, preventing or reducing the impact of poverty, supporting marginalised groups and promoting equality, iImproving biodiversity and green spaces, enabling participation in physical activity, responding to the climate emergency and promoting sustainability and increasing community access to outdoor space.
Visit website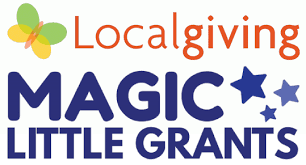 Music For All
Music For All is a UK music charity providing funding for music-making and music grants. They believe everyone should have the opportunity to learn to play music.
Visit website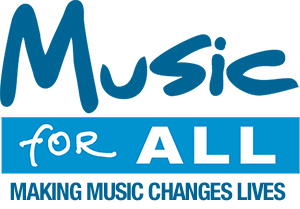 PRS Foundation
PRS Foundation is a leading funder of new music and talent development in the UK. Visit their website to find out more about the PPL Momentum Music Fund, the International Showcase Fund, the Open Fund, Power Up and more.
Visit website

The Woodward Charitable Trust
The Woodward Charitable Trust is a grant-making trust. The Trust primarily funds charitable organisations in the UK. The Trust's grant-making focuses on the following areas: children and young people who are isolated, at risk of exclusion or involved in anti-social behaviour; disadvantaged families; and prisoners and ex-offenders.
Visit website