NI Music Prize line-up revealed
The Oh Yeah Music Centre has announced details of this year's NI Music Prize event and line-up.
After a year away from the stage due to Covid-19, the event will return to the Ulster Hall on November 17th. The Prize which honours and celebrates the very best of new, established and emerging Northern Irish music is an annual awards night organised by the Oh Yeah Music Centre.
The evening will include performances from shortlisted artists including Amy Montgomery, Dani Larkin, New Pagans and TRÚ.
The show will also feature guest performances from Ryan McMullan and Ash (pictured below), plus Sasha Samara will perform as last year's winner of the BBC ATL Introducing Contender Award.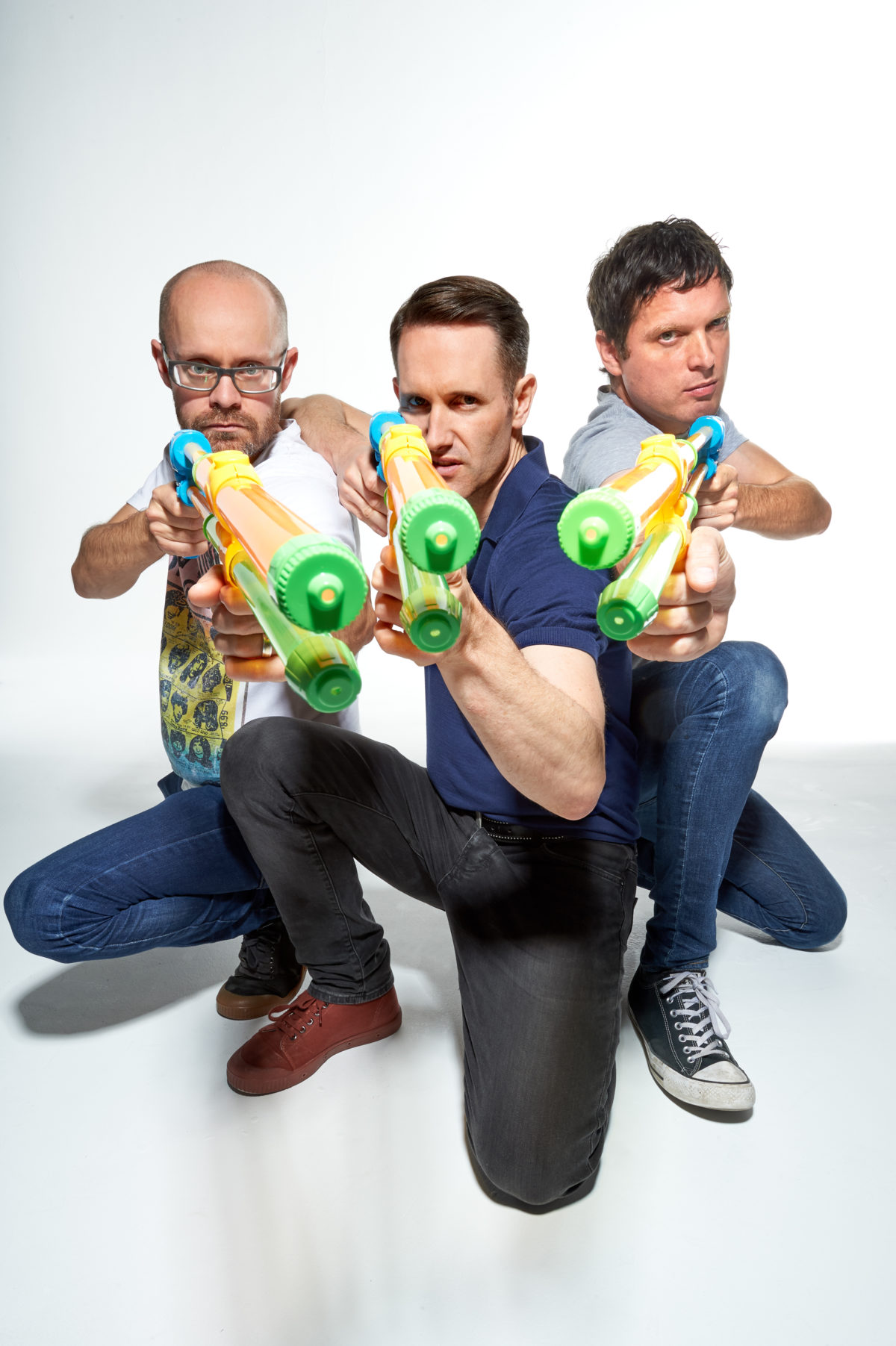 Rigsy (DJ & Broadcaster) and Gemma Bradley (Presenter, BBC Radio 1 Introducing and ATL) will present the show. There will be guest contributors, with live announcements and presentations.
The awards include Best Album supported by PPL, Best Single sponsored by YouTube Music and ATL Introducing Contender Award in association with Oh Yeah.The winners of Best Single and ATL Introducing Contender Award will be awarded a cash prize of £1,000 and £3,000 will go to the winner of Best Album.
This year the event will also celebrate the work of Help Musicians to thank the charity for the support it has given to musicians throughout the pandemic. Help Musicians is a charity that loves music and for 100 years has been working hard to make a meaningful difference to the lives of musicians across the UK. Sadly, the pandemic has meant it's been needed more than ever. Since March 2020, the charity has provided financial hardship funding to help musicians survive while live music was paused; this monthly support helped nearly 800 musicians in NI. Moving forwards, Help Musicians is increasing its practical help to support musicians back into work.
Commenting on this year's event, Charlotte Dryden from Oh Yeah said: "It has been a long and challenging twelve months for musicians. That is why this year is such an important coming together, not just to celebrate the great wealth of talent that has produced world-class records throughout the pandemic, but also to thank and let the music community take a moment to celebrate, start to rebuild and look to the future. It's going to be a very special evening indeed."
Dan Chalmers, Director of YouTube Music EMEA said: "Supporting new musicians has never been so important after the very difficult times we have been through and with access to live music challenged. We are proud to sponsor such an important moment celebrating the best music coming out of Northern Ireland and we look forward to an especially poignant and celebratory event".
The NI Music Prize takes part during the annual Sound of Belfast, a festival that celebrates the music of the city, from grassroots to established names. It runs 4th – 18th Nov and there are over 50 events in 11 venues featuring 56 artists. All events can be found at www.soundofbelfast.com
NI Music Prize and Sound of Belfast is supported by Arts Council Northern Ireland, Belfast City Council, YouTube Music, PRS Foundation, PPL and PRS.
A limited number of tickets will go on sale at 10am on Friday 22nd October from The Ulster Hall.
NI Music Prize Shortlist
Best Album 2021 – Supported by PPL
Andrew McGibbon – Northern Gothic
Arvo Party Inheritance – Arvo Party
Bicep – Isles
CATALAN! – Veritas
Dani Larkin – Notes for a Maiden Warrior
Hannah Peel – Fir Wave
Jealous of the Birds – Peninsula
Joshua Burnside – Into The Depths Of Hell
New Pagans – The Seed, The Vessel, The Roots & All
Peter J McCauley – Amnesty
Saint Sister – Where I Should End
This Ship Argo – Always the Bees: Never the Honey
TRÚ – No Fixed Abode
VerseChorusVerse – What If We Won
Best Single 2021 – Sponsored by YouTube Music
Amy Montgomery – Intangible
Bicep – Apricots
Cherym – Listening To My Head
Dea Matrona – Stamp On It
Enola Gay – Sofa Surfing
Invaderband – I Won't Remember You
Jordan Adetunji – Wokeup!
Waldorf & Cannon – We Are Your Government