Independent Venue Week 2022 announces SOAK as national ambassador for NI
Independent Venue Week announces three additional ambassadors who will lead the way in championing independent venues across their respective nations. Joining Wet Leg, whom were announced as the #IVW22 Ambassadors on Wednesday, will be Joesef as Independent Venue Week 2022's official ambassador for Scotland, Mace The Great for Wales, and SOAK will represent Northern Ireland. The 2022 edition of Independent Venue Week will take place from Monday 25 January to Sunday 31 January 2021.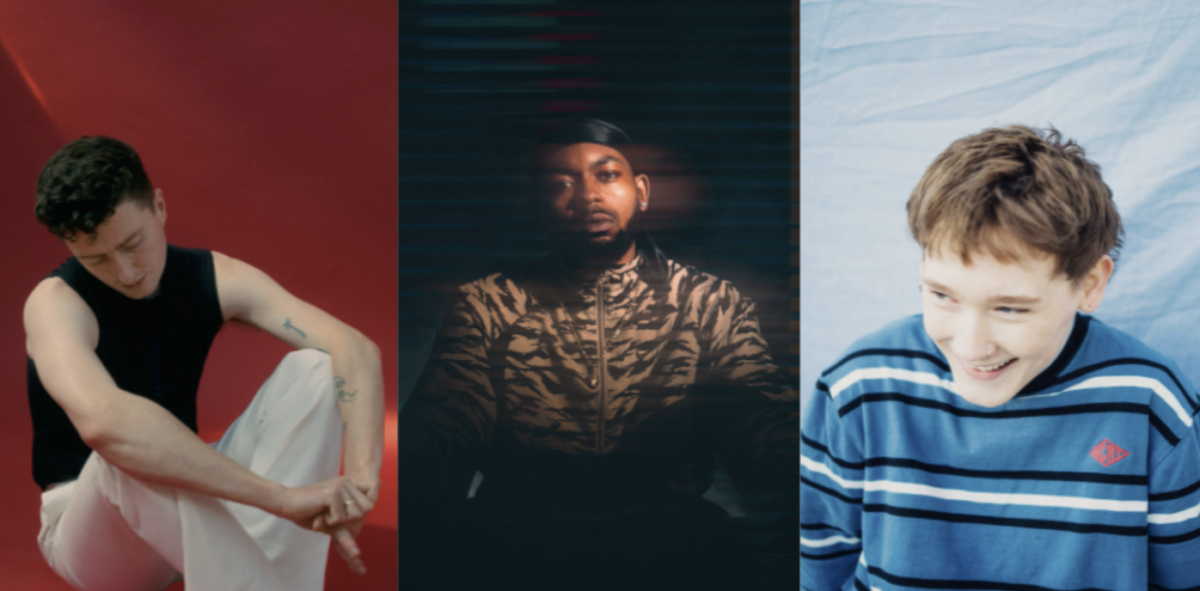 Representing Northern Ireland is SOAK, a prodigal young talent, who began their musical journey as SOAK at age 14 when they first wrote breakout track "Sea Creatures." Taking their time to develop their craft and complete school, SOAK signed to Rough Trade Records at 18, which released their acclaimed debut album, Before We Forgot How To Dream, in 2015. One of the Mercury Prize's youngest-ever nominees, the record earned her praise from The New York Times, The Los Angeles Times, New Yorker, NPR Music, Noisey, NYLON, Bust, The Guardian, NME, and more. SOAK also performed on Later With Jools Holland and won the prestigious Choice Music Prize for Album of the Year, the Northern Irish Music Prize, and the European Border Breaker Award. Soak released their second album "Grim Town" in 2019 on Rough Trade. Soak played around the world in support of the album, including performing her US network TV debut on the Seth Myers show.
On news that SOAK would represent Northern Ireland for #IVW22, they said –
"For a relatively small place, the wealth of talent that comes from Northern Ireland is vast and unique. As a teenager I spent most of my time in local independent venues, either playing or watching shows and meeting others who shared my passion for music and creativity. I felt so lucky and safe to have access to those environments, the sense of community and support was always so tangible. Not only did they provide a protected space to develop songwriting and performance, they also offered a nexus for the creative community to exchange ideas and experience.
When I was fifteen and started 'chancing my arm' at the open mic in Bennigan's, I never anticipated that one day I'd be invited to act as ambassador for IVW in Northern Ireland. It's an immense privilege to be part of something which was so important in my life, and which highlights the incredible role independent venues play in the cultural, creative and social capital of Northern Ireland."
Wet Leg have already garnered millions of plays across Spotify and gained a huge following from industry and the public alike. The band released their debut single 'Chaise Longue' earlier this year (June 2021) and have recently released a second 'Wet Dream' (Sept 2021). The duo are made up of Rhian Teasdale and Hester Chambers and their music is sending critics wild with their provocative future pop that pairs unshakeable bubblegum melodies with robotically dispassionate vocals, including dirty jokes your mum wouldn't like… As part of #IVW22, Wet Leg will be playing shows across the UK and those dates will be announced soon.
When asked about becoming IVW Ambassadors, Wet Leg said:
"We grew up in a place where we had no music venues at all and after living in Bristol and London, it's been incredible to experience what it's like to be a part of a scene; to feel that sense of community that you can pin point geographically to a place, to a venue, I think is quite important and quite special particularly for emerging bands and artists.
It's a bit of a delicate ecosystem – Music makers and lovers are supported by the venues and in turn the venues are supported by bands/artists and their fans passing through. The way I see it is this – No Independent venues = No music scene. No community. And to me, I feel that that's something worth continuing to preserve and nurture. That's why we're super stoked and very very proud to be ambassadors for this year's Independent Venue Week."
Each year, Independent Venue Week celebrates hundreds of truly independent venues and their communities, across the UK. The initiative provides a huge spotlight on the grassroots ecosystem within the live music sector, which has experienced the toughest 18 months in its history. This is an ecosystem which not only includes the venues and the people that own, run and work in them, but also artists, managers, crew, the kit, merch, ticketing, tour transport companies, and the all important music fans and gig-goers – much of who now need their communities support more than ever.
So far this year, 121 venues from 66 different villages, towns and cities have signed up to take part, 89% of which are outside of London with more to be announced over the coming weeks. Over 30 venues from Wales have applied to take part in Independent Venue Week's 2022 edition. This is the highest number of Welsh's venues involved since the start of IVW. 
Launching as part of the announcement today is the new #JustAsk campaign from Attitude is Everything's artist development initiative "Next Stage". This campaign sets out to achieve a simple ambition – to help ensure that next year's Independent Venue Week is as accessible as possible for acts on the line-up, by equipping promoters to ensure that artists no longer hold the burden of having to bring up their access requirements. After holding a series of workshops with a flagship group of IVW promoters, Attitude is Everything will share guidance and run open training sessions for IVW promoters, with the aim for all artists to be asked in advance if they or their crew members have any access requirements.
Attitude is Everything's Artists Development Manager, Rich Legate, says:
"This campaign is going to be a hugely positive and beneficial collaboration between promoters and artists, aiming to enrich our future live music landscape. Attitude is Everything's Next Stage research shows that many artists with access requirements face challenges disclosing their health condition or impairment. We want to take the burden away and enable artists to flourish. It's really exciting to be tackling this in partnership with IVW and setting a blueprint for the future."
Independent Venue Week, again is gratefully funded by a longstanding partnership with Arts Council England, Creative Scotland, Arts Council Wales, See Tickets, and loadin.com (plus more support to follow). See Tickets are the official ticketing partner for IVW 2022 championing independent venues across the UK.
Sybil Bell, founder of Independent Venue Week, comments:
"Being able to announce our plans for #IVW22 this week is just brilliant on so many levels. To see so many venues, artists, industry and gig goers excited about the return, in person, of the UK's biggest celebration of live music in grassroots venues is absolutely fantastic. There is such an overwhelming desire to see everybody, on and off stage, safely packing out these brilliant venues with some of the best talent in the world and enjoying the best of our arts and culture up close.
We are incredibly grateful and humbled that Arts Council England are, once again, a major supporter of Independent Venue Week and our venue community more widely. We are also grateful for the support from Creative Scotland, Arts Council Wales and our wonderful ticketing partners, See Tickets. To everyone who has helped get us to this point, we thank you and we are excited to announce further partnerships in the coming weeks too."
Details of shows, tours and ticket links are available on the Independent Venue Week website which will be updated continuously over the coming weeks and months along with details of this year's Independent Venue Week Live 2021 record release. 
For full event listings please visit: independentvenueweek.com/uk/ticketsandinfo